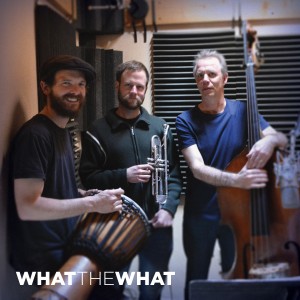 Formed in 2013, this powerful jazz-funk trio consists of J.Q. Whitcomb on trumpet, Jon Gagan on bass, and Robby Rothschild on percussion.  The group focuses on performing original compositions rooted in deep grooving funk, additionally infused with the individual musical strengths of each band member.  J.Q. and Jon bring in a strong dose of jazz influence, while Robby adds West African and world music vectors to the table.  The result is a world-funk-jazz mixture that is equally dancing music and listening music.
Our first album, eponymously titled, is available now.
Groove out with us at one of our upcoming shows:
No shows booked at the moment.